Product search results for merchant Greenfingers (showing 1 to 10 of 1323)
---
---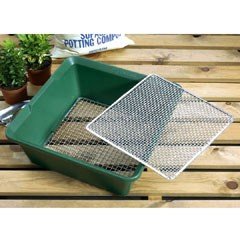 This sieve that will do a great job of removing lumps stones and other debris from soil. This deep sieve comes supplied with two changeable screens. Each screen is made from tough galvanised woven wire which will allow for easier sifting with a 6mm and...
--- This 2 x Natural Reed Screening is made from single thickness reed and secured with wire. It is the ideal decorative screen for your garden and helps to enhance your space and provide additional privacy too. This garden screening can be attached to an...
---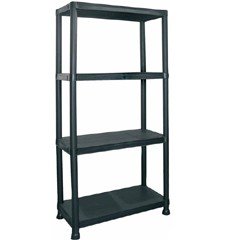 This 4 Tier Shelving Unit is a super useful accessory ideal for preserving stunning flowers or used as a storage facility in a shed/ outdoor area. Easy to assemble and featuring 4 shelves each manufactured from robust clean and easy to wipe non-rusting...
--- Six times richer than farmyard manure! 6X 100% Natural Fertiliser contains no peat or chemicals and is a sterilised weed and pathogen free natural organic fertiliser so it is safe to use on all plants. It provides balanced nutrition for shrubs flower...
---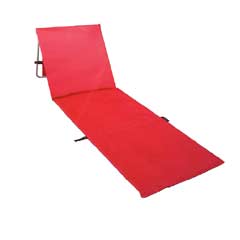 Easily carried and stored this Adjustable Sun Lounger Mat is perfect to take with you when camping or for sunny days out to the beach or just to lie in your garden. It also comes with handy integral pockets that are ideal for storing your magazines or...
--- Add a touch of old-country charm to your home and garden with this beautifully aged ceramic plant holder. Display all your wonderful floral arrangements and colourful plants in this antique-looking plant pot. Elegantly crafted displaying scrolling flowers...
---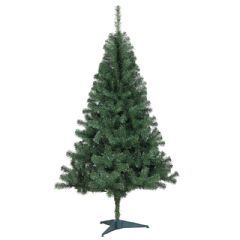 The Alberta Artificial Christmas Tree is a highly detailed artificial tree with fully poseable branches.Made with metal wire and PVC this lovely and realistic tree will light up your home this holiday season without the fuss of cleaning up fallen pine...
---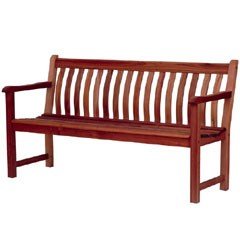 The Alexander Rose Broadfield FSC certified 5ft Cornis Bench comes in a beautiful colour adding warmth to your garden while you relax comfortably and enjoy the calm atmosphere. This bench blends well with your plants and flowers both complementing each...
--- The Alexander Rose Farmers 6ft FSC certified pine backless bench is a classic design which will fit comfortably into your garden and blend well with your other garden furniture. The natural warm colour of the pine will complement your flowers and other...
---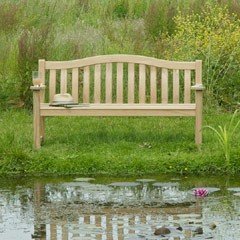 Sophistication and comfort comes to mind with this Alexander Rose FSC Roble Turnberry Bench. Whether your taste is for classic or traditional this attractive bench will complement any area it is placed in and perhaps inspire you with a new perspective....
---
Results from Amazon.co.uk
Sorry, there are no results from Amazon to display.
---
Results from eBay.co.uk
Sorry, there are no results from eBay to display.